Testimonials
"I am an avid rock climber who trains and pushes my personal limits constantly. When the muscles in my back start to constrict and pull through to my neck, I use Holistic Earth Remedies' Muscle Mist. When the muscles in my forearm tighten up through my wrist to my pinky and ring finger, making it painful to open the fridge, I bust out The Muscle Mist! Did I mention how quickly it takes effect? Thank you, Holistic Earth Remedies, for a natural effective remedy!!"
— Derek M
"I've now been using Herbal Muscle Mist for the last 3 years to help with my chronic headaches and arthritis. I keep a bottle with me at ALL times! My 10-year-old daughter really likes it too; at night I spray her back and it helps her to sleep well. All I can say is "Thank You!" to Holistic Earth Remedies for being a part of my life."
— Matilda C
.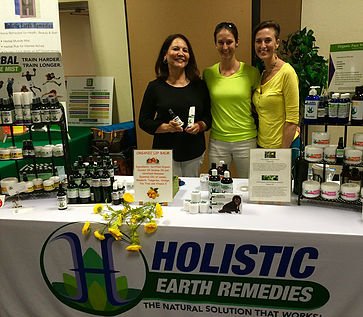 "Thank You!!!
I have my entire family hooked on it. Personally, I use it for aches and pains, and most recently as a temporary toothache remedy. I just want to let you know how much we love this wonderful product!"
— Francis S.
"I have been using Holistic Earth Remedies for over a year now and will continue forever! My aches and pains are at a minimum, the zen feeling I have after I spray on the oils is like no other, and finding Maggie has made my life so much better."
— Janice L.
"I have some varicose veins in my leg that produced lumps and some discomfort. Maggie's literature said that Herbal Muscle Mist helps circulation, so I tried it on the "lumps". Within 2-3 days of using it morning and night, the lumps began to decrease in size. Now, two months later, they are almost invisible and the discomfort is gone! My husband, who is an avid golfer, started using my bottle of Herbal Muscle Mist before golfing and has no more issues with pain in his shoulders/mid-back. I LOVE this stuff! Thanks Maggie and Herbal Muscle Mist!"
— Linda W